SCM Handling
SCM Handling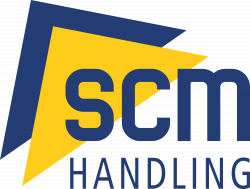 SCM Handling are industry leaders in providing bespoke materials handling solutions for a broad spectrum of industrial and manufacturing applications and pride themselves on the competitive edge that our solutions provide their customers.
They provide equipment across the UK, Europe and throughout the world across a number of industry sectors. With long term working relationships with many of the worlds largest companies, they are constantly striving to innovate and add value to their processes.
Their in house design and development team and field engineers are fully supported by their state of the art manufacturing and engineering facility in Taunton, Somerset. No matter what the application, their customers have the confidence that this combination of industry leading expertise and facilities will provide them with an optimal solution to their individual handling requirements.
All of their equipment and systems are designed and manufactured in-house. Their teams utilise the latest technology throughout the design process including Autodesk Inventor 2020, KUKA.Sim Pro 3.1 & KUKA Office Lite, allowing 3D design, simulation, documentation and offline robot programming.
In addition to this their Electrical Design and Controls Department is conversant with a wide range of controls systems and follows the latest technology developments.
Robot Applications
Manual Handling
Roll Handling
Specialised Handling
System Integration
Conveyors
Aerospace Applications